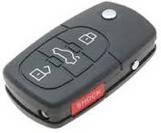 You turn to an automotive locksmith when you are in a tight spot because you have locked your keys in the ignition of your car, or you may experience the need for car key replacement. Don't run the risk of feeling stranded because you can't get into your car. You need the services of a trustworthy San Diego automotive locksmith to arrive quickly and help you get back into your car so that you can get back on the road.
If you do a search for automotive locksmiths you will find many of them in the San Diego area that will provide emergency roadside service. How do you know which provider to choose when you are already feeling vulnerable because you are locked out of your car? Here are some things to look for in a reputable automotive locksmith service:
How to Select the Best Automotive Locksmith: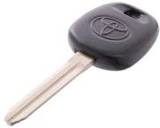 A good San Diego locksmith can provide the following:
24-Hour Emergency Services
Good Selection Of Automotive Lock And Security Services
Service At Your Location
Sufficient Tools And Equipment
Fair And Honest Pricing
Professional And Courteous Locksmiths
Proper Training And Experience
Work Quickly, Accurately And Safely
Can Show Testimonials From Satisfied Customers
With these automotive locksmith services, you can be assured that you will still be able to reach your destination without much delay. You also do not have to worry about such incidents in the future because you can always call on Automotive Prestige Locksmith.
Choosing a Good Automotive Locksmith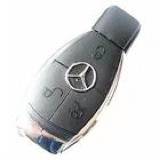 Some Popular Services a Good Automotive Locksmith can Provide:
When you are in distress, you can rely on the professionals at Automotive Prestige Locksmith to provide the best service at your convenience. Some of the services you can expect include the following:
Produce A New Set Of Keys On The Spot
Worn Out Key Duplication
Transponder Key Duplication
Re-Key And Install Ignition
Extract Broken Keys From Locks
Program Transponder Keys
Repair Worn Or Broken Keys
Remote, Key-Less Entry Remote Replacement, Program And Repair
Now that you've found a place where you can get all of these locksmith services in one place, you can feel confident in calling Automotive Prestige Locksmith your favorite locksmith in San Diego.
There are plenty of unscrupulous locksmiths who are unreliable, provide shoddy service and may even damage your property, but a professional, reliable automotive locksmith not only provides the best service when you need it, they also give you peace of mind. If you are on the road and you run into a situation where you need help from a locksmith, or if you are at home and you need key replacement services, you won't have to worry about whether or not you will be taken care of when you work with Automotive Prestige Locksmith.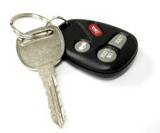 Complete Mobile Service 24/7.
Contact Us Today at (858) 353-7430
---
Auto Brands
Mercury key, Acura key, Audi key, BMW key, Porsche key pre transponder, Buick key, Cadillac key, Chevrolet key, Chrysler key, Daewoo key, Daihatsu key, Dodge key, Ford key, GMC key, Infiniti key, Honda key, Hummer key, Hyundai key, Isuzu key, Jaguar key, Jeep key, Plymouth key, Kia key, Land Rover key, Lexus key, Lincoln key, Mazda key, Mercedes key pre transponder, Mini key, Mitsubishi key, Nissan key, Oldsmobile key, Pontiac key, Saab key pre transponder, Saturn key, Scion key, Subaru key, Suzuki key, Toyota key, Volkswagen key, Volvo key pre transponder.
We service also: Semi Trailer Trucks, Recreational Vehicle, Boats, 4Wheelers, Vintage Keys and Locks, RV`s, Buses and Limousine.

Motorcycle: Ducati, BMW, Yamaha, Honda, Suzuki, Kawasaki, Buell and Vespa.

Service Location: We perform our work onsite there is NO NEED to transport the vehicle.
Broken Keys Extracted
Ignition Repaired
Trunk And Glove-Box Lock Out
Ignition Rekey
High Security Keys Cut
Chip Keys Programmed – Transponder Keys
Ignition Install
Lost Keys Replacement
Trunk/Glove Box Lock And Key Replacement
Program And Recode Keyless Entry Remotes
High Security Keys Program
Transponder Key Duplication
BMW, Land Rover, Jaguar And Mercedes-Benz Lock Out Services Without DAMAGE!!!
Replace Broken Or Worn Out Keys
Keys Cut By Code
---
WHAT IS A VAT SYSTEM: Vehicle Anti Theft system introduce first by GM at 1986, can be found in most model till 2005.
VAT system replacement keys:
Lost, broken we can cut by code no Need to change locks or ignition in some models and years, Can be found on most GM cars. For a complete list of make, model and year, call for more detailed information (858) 353-7430
Rekeying automotive locks:
Lost, stolen we can rekey or replace your car locks and ignition to the same new key!!!
Be aware this process take time and it is an expensive job.
Re Flash Toyota, Lexus, Honda and Acura:
Toyota, Lexus, Acura and Honda. For a complete list of make, model and year, call for more detailed information (858) 353-7430
Vat system complete list
Buick: Century 1997 – 2005, LeSabre 1992 – 1999, Park-Avenue 1991 – 1996, Reatta 1990 – 1992, Regal 1992 – 2004, Riviera 1990 – 1993, 1995 – 1999, Roadmaster 1994 – 1996
Cadillac: Allante 1990 – 1993, Brougham 1993 – 1996, Concours 1994 – 1998, Deville 1990 – 1999, Eldorado 1990 – 2003, Seville 1989 – 1997
Chevrolet: Camaro/Z28 1990 – 2002, Caprice 1995 – 1996, Corvette 1986 – 2004, Impala 1995 – 1996, Lumina 1995 – 2001, Monte-Carlo 1995 – 1999
Oldsmobile: Aurora 1995 – 1999, Cutlass-Supreme 1994 – 1997, Toronado 1990 – 1992, Eighty-Eight 1992 – 1999, Ninety-Eight 1991 – 1999
Pontiac: Bonneville 1992 – 1999, Firebird/Trans-Am 1990 – 2002, Grand-Prix 1994 – 1996
---
WHAT IS A ECU \ ECM REFLASH: Engine Control Unit, Engine Control Module REFLASH
In 1998, Lexus, Toyota, Acura and Honda models, began equipping some of their more popular vehicles with a transponder based immobilizer system. These systems have now become a standard option on all vehicles.
The Lexus, Toyota, Acura and Honda anti theft system is quite secure. The keys have an embedded transponder chip that must be recognized by the vehicle before it will start. The circuitry that controls this function an integral part of the onboard computer system of the vehicle. Until the system recognizes a pre registered key, the starting , fuel and ignition systems of the vehicle are not functional.
If you have a 1998 – 2007 of Lexus, Toyota, Acura and Honda Only in some models, Please call for more detailed information (858) 353-7430, if have lost all of your keys, you should know that this means a trip to the Toyota/Lexus Dealership for a new set of keys, new ECM / ECU (Engine Control Module / Engine Control Unit) and Programming of the keys. This can cost in excess of $700 depending on the vehicle module at the dealership.
The reason for this excessive cost is due to the integrated immobilizer in the ECM / ECU, not even Lexus, Toyota, Acura and Honda have the facilities to code new keys to a vehicle from 1998 – 2007 (Only in some models) if both the Master keys (Black) have been lost.
Even the grey Valet key cannot be used to code new keys, although it can be used to start the vehicle.
Re Flash system complete list
Acura: NSX 1997 – 2005, RL 1996 – 2005
Honda: Prelude 1997 – 2002
Lexus: ES300 1998 – 2003, ES330 2004 – 2006, GS300 1998 – 2003, GS400 1998 – 2000, GS430 2001 – 2003, GX470 2003 – 2004, IS300 2001 – 2003, LS400 1997 – 2000, LS430 2001 – 2004, LX470 1998 – 2005, RX300 1998 – 2003, RX330\400 2004 – 2006, SC300\400 1998 – 2000, SC430 2002 – 2006
Toyota: 4Runner 1998 – 2006, Avalon 1998 – 2004, Camry 1998 – 2006, Corolla 2005 – 2006, Highlander 2001 – 2006, Land-Cruiser 1998 – 2006, Matrix 2005 – 2006, MR2 2000 – 2005, Prius 2001 – 2006, (For non smart\prox key), Sienna 1998 – 2003 (Some Early Models), RAV4 2002 – 2007, Sequoia 2001 – 2006, Solara 1998 – 2006, Tacoma 2005 – 2007