If you own a commercial building in San Diego, security is one of your biggest concerns. You need a reliable San Diego locksmith whom you can depend on for all of your security needs. Prestige Locksmith can easily handle all of your commercial security lock requirements.
San Diego Prestige Commercial Locksmith Service Provides the Following Services: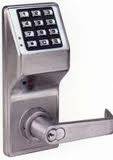 Installation Of New Locks : Deadbolt Locks, Door And Cabinet Locks
Repair Broken Locks
Re-Key Commercial Locks
Create A Master Key System
REOs And Bank Foreclosures
Marshall Evictions
Master Key Systems
Desk & File Cabinet locks Rekey Or Cut By Code
High-Security Lock : Installation, Service And Rekey
Keyless Entry
Electronic Access Systems
Fire And Emergency Exit Systems : Installation, Service And Rekey
When you are looking to hire a commercial locksmith, make sure the company your are considering working with has a good reputation for providing excellent service, at a reasonable price and as quickly as possible.
You want to work with a San Diego commercial locksmith that has experience with creating a master key system an re-keying commercial locks.
Prestige Commercial Locksmith service will send our experienced, trained technicians to your business and handle any commercial locksmith needs that you might have. Whether you get locked out of your business, you need a safe opened, or a file cabinet unlocked call us and we will send a locksmith to your location 24-hours a day.
It really does not matter how well trained our locksmiths are, or how much experience they have in repairing broken keys, or reprogramming your key-less entry systems if they are not friendly and helpful to you. Here at San Diego Prestige Commercial Locksmiths we do our best to give you the most courteous service that offers you the best value for your money and your time.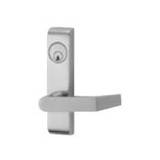 San Diego Prestige Locksmith offers a complete array of commercial locksmith services. We can handle whatever lock service you require. We've got state-of-the-art tools and technology, combined with years of training and experience.
At San Diego Prestige Locksmith we use local, skilled locksmiths who arrive at your location soon after after you give us a call. We are proud to extend our 100% satisfaction guarantee to you so you can feel safe and secure when you work with us. With San Diego Prestige Locksmith you get fast and reliable, 24-hour commercial locksmith services at reasonable prices.
Take a moment to read all of the positive reviews and testimonials we've received from our many satisfied customers. Their happiness should be proof that we provide excellent service that you can trust and rely upon.
Don't wait until you are faced with an emergency situation before you find a capable, reliable, commercial locksmith to work with. Whether you are opening a new commercial building and you need to install security locks, you need to get new keys made for an existing building, or it's time to add a new layer of security to the spaces within your commercial establishment, You can call on San Diego Prestige Locksmith to have to technology and the solutions for all of your San Diego commercial locksmith needs.
Complete Mobile Service 24/7.
Contact Us Today at
(858) 353-7430