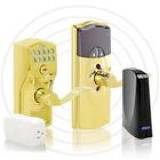 Your home is your sanctuary and you want above all other places to feel safe and secure in your own home. San Diego Prestige Locksmith Services is here to provide the best when it comes to securing your home and property with lock systems that you can trust the safety of your family to. We cater to all of your San Diego residential locksmith needs at reasonable prices.
At San Diego Prestige Locksmith, everything we do is centered around you. Each customer has individual needs. It is our job to customize the best solution that fits with whatever your particular situation requires.
Our Technicians
We hire locksmiths who are thoroughly trained in both the technical aspects of the job, but also in customer service skills. They also have years of experience that allows them to attain a high level of skill in what they do. They stay abreast of the current trends in the industry, they focus their efforts on providing quality service, and they keep their skills sharp.
Our Tools
San Diego Prestige Locksmith technicians use the most up-to-date tools and the latest technology in combination with their skill and training to provide the best service possible to you, our valued customer.
Our Services
Our residential locksmiths will consider your individual circumstances and recommend the best security device that is appropriate. They will outline a clear description of how long it will take to complete the project, and clearly explain to you the terms and conditions so that you can both agree before they move forward.
San Diego Prestige Locksmith offers several residential locksmith services, which includes: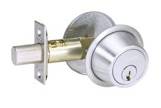 Installation Of New Locks : Deadbolt Locks, Door And Cabinet Locks
House Lockout
Lock Repair
Lock Change
Lock Installation
Professional Installation Of Hardware
Re-Key Locks
Master Key Systems
Mail Box Lock & Key
Dead Bolt Repair
Deadbolt Installation
Door Knob Repair
Keys Cut By Code
Repair And Service Existing Hardware
High Quality Brand Name Products
Whether you have locked yourself out of your house or garage, you need a safe opened, door locks re-keyed, broken keys replaced or a master key system installed, San Diego Prestige Locksmith can help.
When it comes to working with a residential locksmith, you want to find someone that you can trust and that you feel safe working with. After all, many times when you need them it is because of some kind of an emergency situation. Take the time to check out the various San Diego residential locksmiths and compare us to the rest. We are a reputable company with reliable, skilled, trained technicians. We won't damage your property or overcharge you.
Regardless of the type of lock: automotive, commercial or residential, San Diego Prestige Locksmith can handle it all for you.
Complete Mobile Service 24/7.
Contact Us Today at
(858) 353-7430